hello world :3 am kaira! (ki-ra) I write and draw manga and hope to make a UTAU as great as maki's someday! am really working hard! heres my
DA:http://bluekonangrl.deviantart.com/
and heres a short profie and kaira~
music styles: Techno, jazz, slow rythme songs.
color:  Pure white :3
itum: Teru teru boze (a rain charm)
personality:nervuis, worrying constenly and or sleeping.
hobbies:  Phototagraphie, naping.
Kaira is afried of miku becuase her voice is so high, yet she thinks that zatune and HAZURED miku and some of the best singers shes ever heard. Her idol vocaloids are luka, rin and len, MEIKO, KAITO most of all yowane haku and neru~! offen is found hiding behind haku or chishiki(an older UTAU) when miku is in the room or walks buy. Her job is to be a UTAUloid and do the photo shoots for PV's.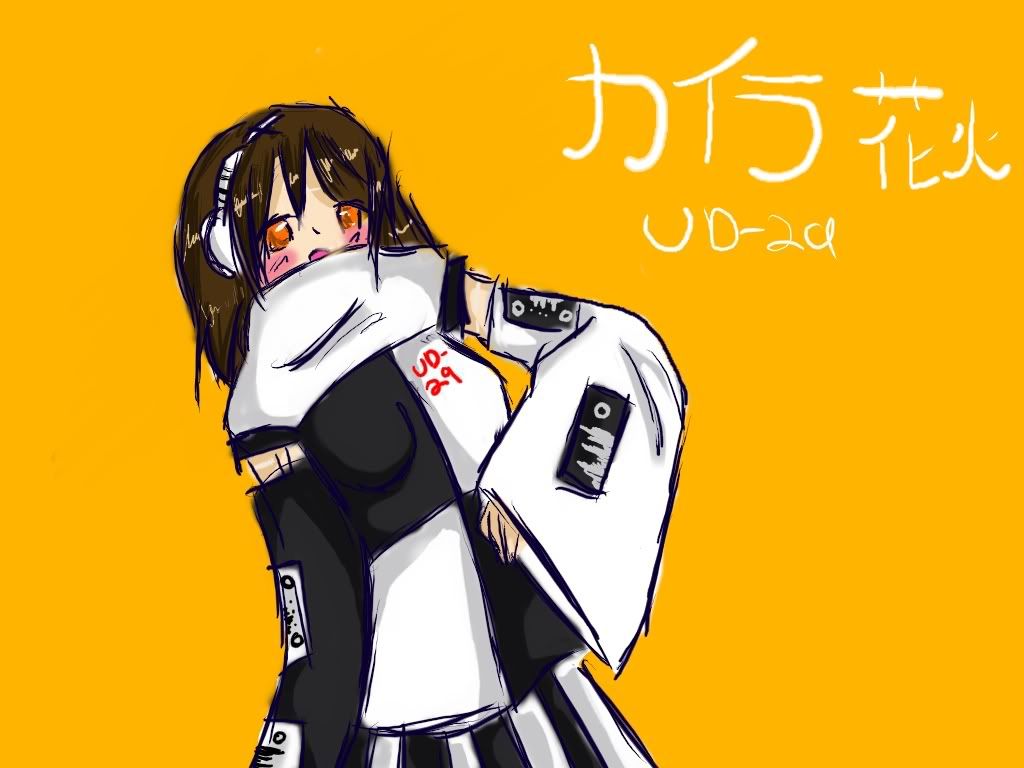 her sleaves are to long for her own good lol